COCOCHOCO Hair Botox 100 ml
COCOCHOCO Hair Botox 100 ml
---
Do you have damaged hair that you want to nourish but don't like long-term straightening? Then COCOCHOCO Hair Botox, which takes care of your hair perfectly, is the right choice for you. Its exceptional composition containing active substances penetrates all the damaged parts of the hair and immediately regenerates them, fills out their structure and strengthens the hair overall. It will be full of life again, regenerated and just slightly straightened. More
Manufacturer: COCOCHOCO Professional Product code: VB100 Shipping and Payment Weight: 0.11 kg
Do you have damaged hair that you want to nourish but don't like long-term straightening? Then COCOCHOCO Hair Botox, which takes care of your hair perfectly, is the right choice for you. Its exceptional composition containing active substances penetrates all the damaged parts of the hair and immediately regenerates them, fills out their structure and strengthens the hair overall. It will be full of life again, regenerated and just slightly straightened. More
Manufacturer: COCOCHOCO Professional Product code: VB100 Shipping and Payment Weight: 0.11 kg
Is COCOCHOCO Hair Botox the right choice for you?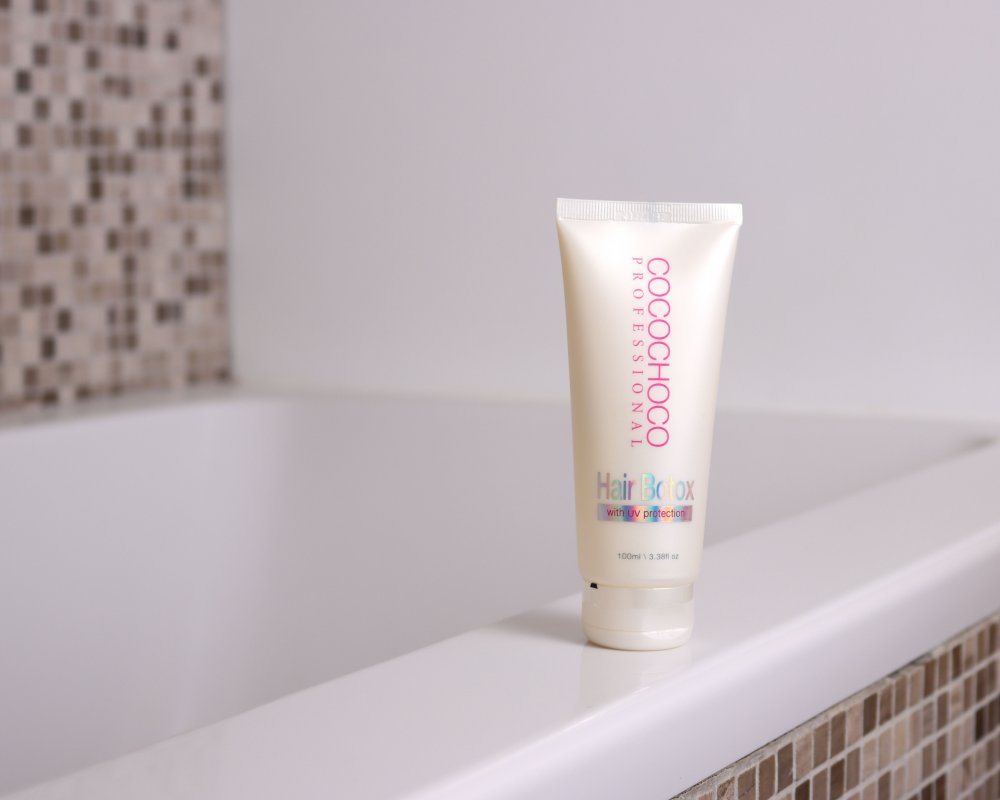 COCOCHOCO Hair Botox is suitable for all hair types.
It provides you with extreme regeneration while only lightly straightening your hair, making it an ideal choice for women with damaged hair who do not like long-term straightening.
What benefits will Hair Botox bring you?
The composition of COCOCHOCO Hair Botox selected, full of active substances such as botulinum toxin, amino acids, proteins, and saturated with vitamins and minerals, will provide your fragile and damaged hair with rich regeneration and deep nourishment.
Your beautiful hair will dazzle everyone with its healthy appearance. You will enjoy the effects of application for 4-5 months.
And how does it work? Take a look here. The amazing thing is that you can already wash your hair only 24 hours after application. Which is another reason to indulge in this regeneration ritual as soon as possible.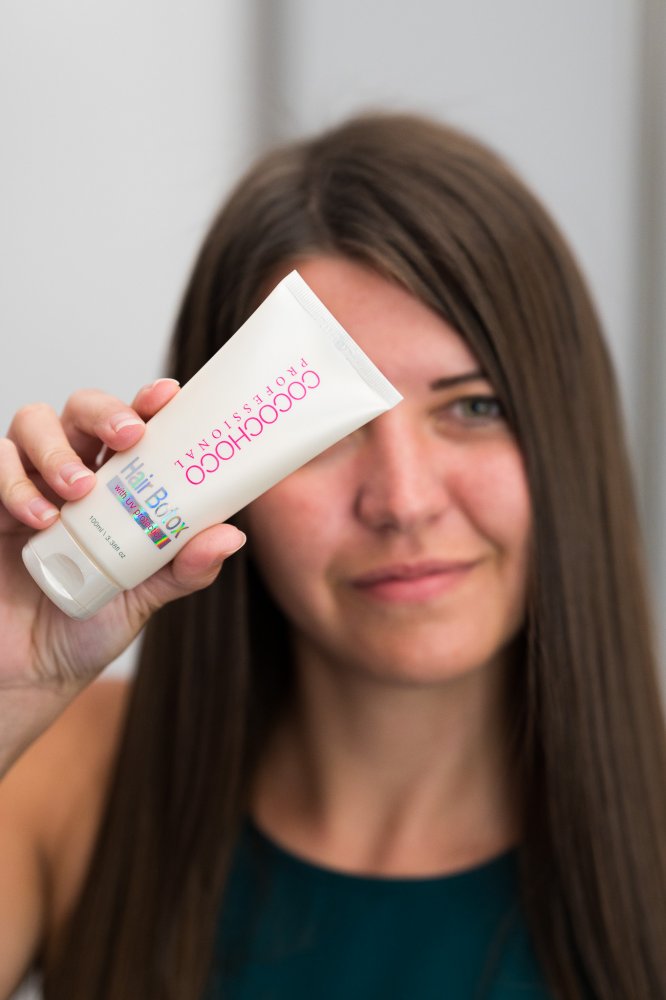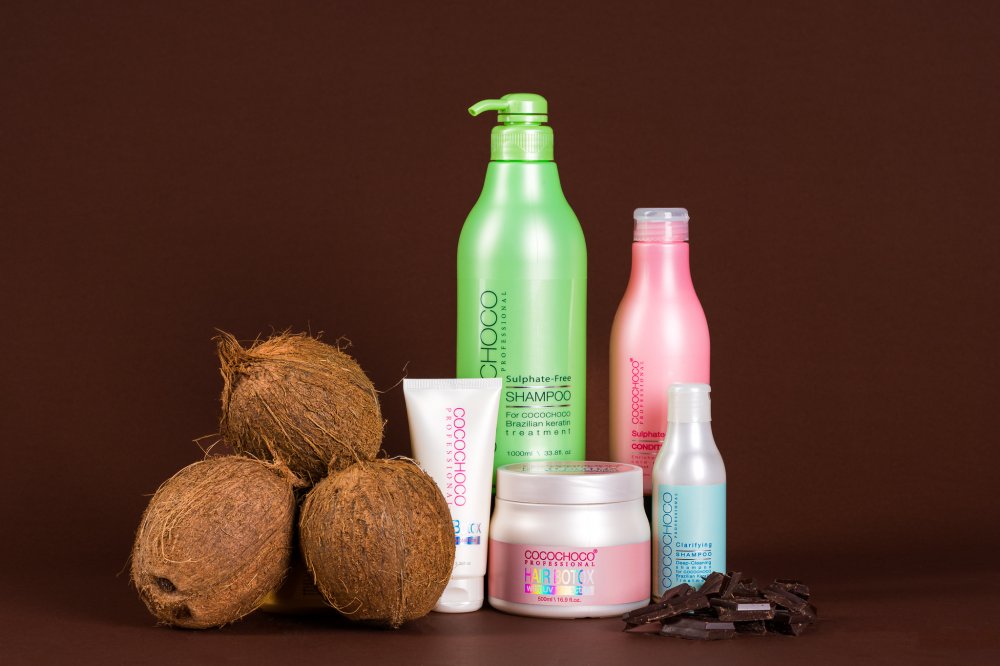 How much Botox is ideal for your hair?
The amount of Hair Botox applied always depends on the length, density, degree of damage and overall condition of your hair. The average consumption per application is about 70-80 ml.
To give you an idea, we have provided an average estimate of consumption. However, do not forget that the actual amount used always determines the condition of your hair.
Approximately how much Hair Botox will you need?
If you have a short original haircut, then it will be about 50-60 ml
If you are the proud owner of medium-length hair, then prepare approximately 70-80 ml
If you are happy with long hair that you are not willing to give up, then you will need approximately 80-120 ml
The path to well-nourished and healthy-looking hair has never been easier...
How to apply COCOCHOCO hair botox
1. Ideally, prepare everything to hand in a well-ventilated room. 

2. Then entrust your hair to the COCOCHOCO Cleansing Shampoo. Wash your hair twice to remove all dirt. Take your time, let the shampoo work on your hair for 3-5 minutes. The hair will then be perfectly prepared for application, but do not use conditioner this time. 

3. After washing, gently dry your hair with a towel. Ideally so that it remains slightly damp. 

4. Then take a bottle of COCOCHOCO Hair Botox in your hands, shake it well and put on disposable gloves. 

5. Divide the hair into individual strands. Apply Hair Botox to them gradually and evenly with a brush. 

6. Start applying Hair Botox 1-2 cm from the roots to the entire length. Leave it there for 20-30 minutes. In the meantime, while the Botox nourishes the hair, relax - you deserve it.

7. Blow-dry the hair again, using a round brush until it is nice and straight. Then comb carefully.

8. Separate the blown and combed strands so that they can be ironed comfortably. Always choose the temperature depending on the condition of your hair. As a rule, we recommend a temperature of 200-230 °C. If you have weak, damaged or light hair, then set the iron to a temperature of 180-200 °C. Iron each of the selected strands 5-7 times until they are all beautifully straight and shiny. 

9. The instant effect will dazzle you. The hair will be well-nourished and will immediately come to life. You feel great, don't you? Show your beauty to the whole world and enjoy the many compliments that you will receive. 

10. After application, let your hair rest. Leave it naturally loose and do not adjust, shape, clip or use any products on it. If you accidentally wet or tangle your hair, dry it immediately and iron.

11. COCOCHOCO Hair Botox will give your hair unique deep nourishment, an exceptional regeneration that it will not have previously experienced. To give your hair truly rich nourishment, Hair Botox boasts of a creamy and dense consistency that perfectly nourishes and restores hair. Your hair may feel a little greasier after application. But it's worth it for the perfect nutrition.

12. Further great news is that you can wash your hair 24 hours after application. And with COCOCHOCO Sulfate-free Shampoo. Great, right? Especially for all those you who can't imagine not giving your hair a cleansing ritual.

13. Then you can style your hair the way you are used to. And treat it to perfect care, which includes the aftercare with our shampoo and conditioner. This powerful cosmetic duo will take perfect care of your hair and support the effects of application. Then you will be able to enjoy nourished and healthy-looking hair for as long as possible.

 
Indulge yourself with perfect Botox treatment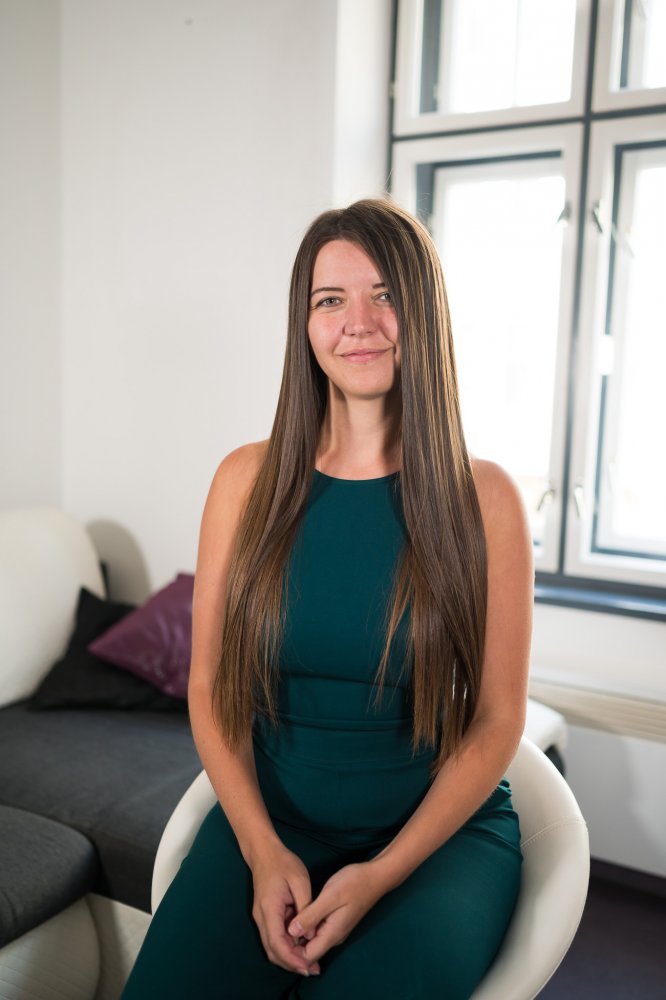 Invite other hair aids to join natural hair Botox. In the first step, COCOCHOCO Clarifying Shampoo, without which COCOCHOCO Hair Botox application cannot be performed. The shampoo cleans your hair thoroughly and prepares it perfectly for application. Botox can thus perfectly penetrate the hair's structure and provide it with nutrition and care.
Once you enjoy beautifully nourished and perfect looking hair after application, don't forget that we have something to support and prolong the effects of application to the maximum, so that your joy from beautiful hair lasts as long as possible. This is provided by the unbeatable duo of shampoo and conditioner for aftercare.
Are you already looking forward to treating yourself to a pampering hair ritual that will make your dream of gorgeous hair come true? Then read our friendly clear guide to the application of Hair Botox, which will definitely help you to find your way during treatment. With just a glance you will always know what to do and how.
Aqua, Cetyl Alcohol, Parfum, Hydroxyethyl Cellulose, Behentrimonium Chloride, Camellia Sinensis Leaf Water, Aloe Barbadensis leaf Water, Ethylhexyl Methoxycinnamate, Octocrylene, Propylene Glycol, Ethylhexyl Salicyclate, Cocos Nucifera, Phenoxyethanol, Butyl Methoxydibenzoylmethane, Isopropyl Alcohol , Hydrolyzed Collagen, Simmondsia Chinensis (Jojoba) Seed Oil, Borago Officinalis Seed Oil, Argania Spinosa Kernal Oil, Calendula Officinalis Flower Extract, Benzophenone-3, Hydrolyzed Adansonia Digitata Seed Protein, Ethylhexylglycerin, Butylene Glycol, Benzyl Alcohol, BHT, Sodium Benzoate, Potassium Sorbate.