COCOCHOCO Basic Aftercare Bundle
COCOCHOCO Basic Aftercare Bundle
---
Is the Basic Aftercare Bundle the right choice for you?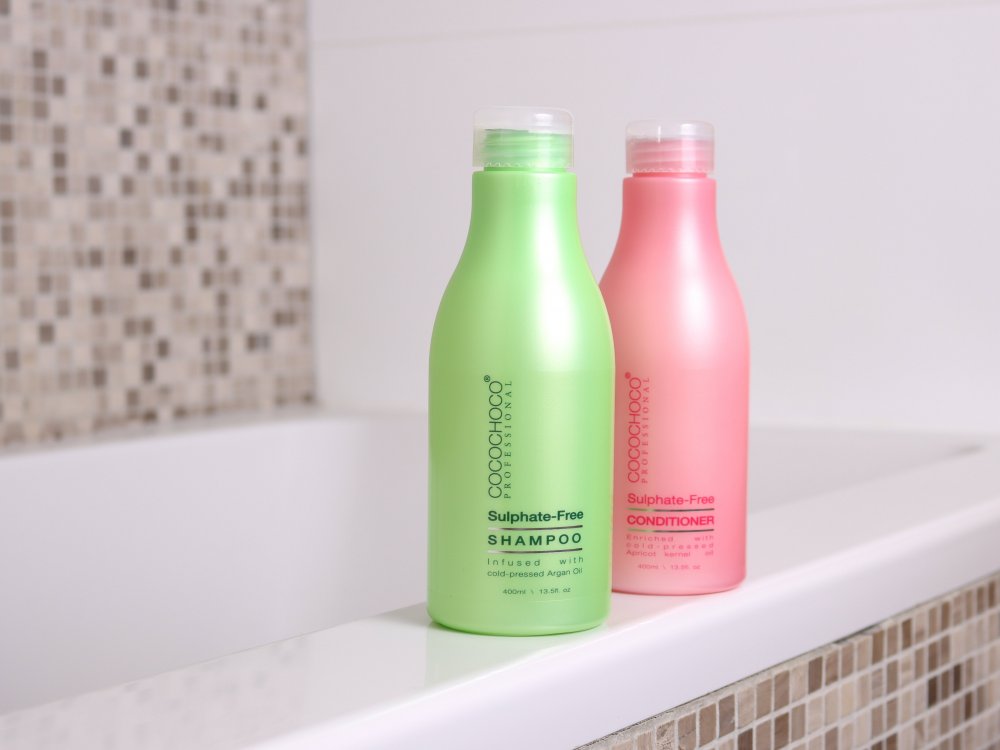 This bundle containing 400 ml Sulfate-free Shampoo and 400 ml Conditioner is optimal for the daily care of hair treated with Brazilian Keratin or Hair Botox
Sulfate-free Shampoo and Conditioner in a 400 ml package, enough for approximately 3-4 months of daily use, i.e. for the same amount of time as the treatment with our Brazilian Keratin or Hair Botox lasts
What benefits will using Sulphate-free Shampoo and Conditioner bring you?
The best possible care for hair treated with Brazilian Keratin and COCOCHOCO Hair Botox, which prevents washing out and promotes their effects
Their exclusive composition hydrates, softens and strengthens the hair and takes care of its resistance