HOW TO APPLY COCOCHOCO BRAZILIAN KERATIN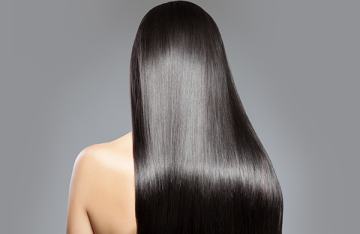 Home application of Brazilian keratin may seem complicated, but everyone can handle it with ease. Let's take a look at what you need to pay attention to in order to make the whole process a success. :-)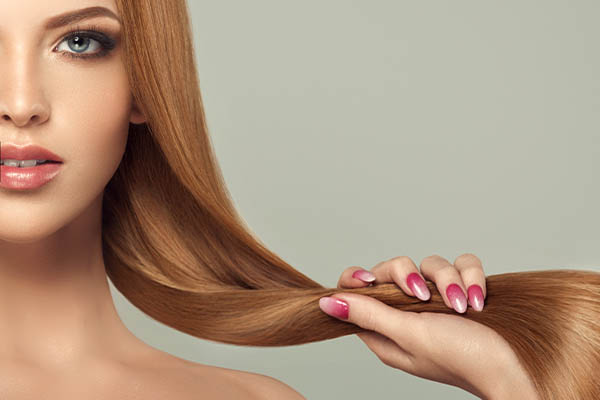 Application in a nutshell:
● Wash your hair twice with COCOCHOCO cleansing shampoo
● Blow-dry and comb your hair and divide it into thin strands
● Apply keratin, comb your hair and leave it on for 20–30 minutes
● Blow-dry and flat iron the hair
● After 3 days, wash your hair with COCOCHOCO sulphate-free shampoo
Step by step application:
Wash your hair with COCOCHOCO cleansing shampoo. Wash the hair as usual, just avoid intensive scalp massage and rather apply the shampoo along the length of the hair. The cleansing shampoo must be used before each application of Brazilian keratin, as it will thoroughly degrease the hair and the keratin will then stick to it. If you wash your hair with a regular shampoo, keratin will not be able to get into your hair properly and the application will fail.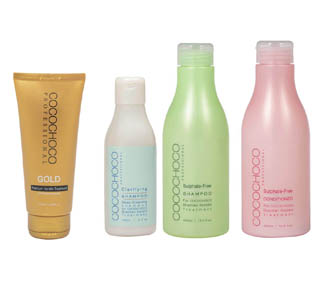 Our tip: buy a cleansing shampoo in a convenient set


After washing with cleansing shampoo, blow-dry your hair, comb it carefully and divide it into individual strands using clips. Once you've prepared your hair like this, you can move on to applying keratin. Prior to use, keratin should be shaken well or stirred in a bowl.
Apply keratin to the individual strands with a brush. The will know the amount is right when your hair is evenly covered with keratin without it dripping from the hair. Finally, comb your hair to remove any excess keratin.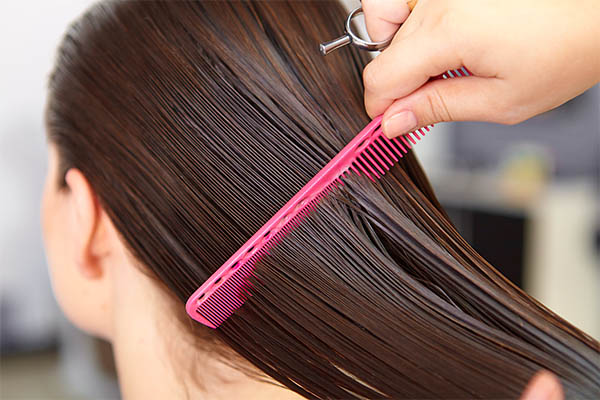 After 20–30 minutes, blow-dry your hair (don't wash keratin off the hair) and grab a flat iron. Keratin is ironed in small, approx. 2 cm wide strands at 220 °C. Run the iron over each strand approx. 5 times, taking into account your specific hair type. If your hair is very fine and was dry and damaged before applying keratin, set the iron to 200 °C and reduce the frequency of ironing to avoid putting a strain on your hair.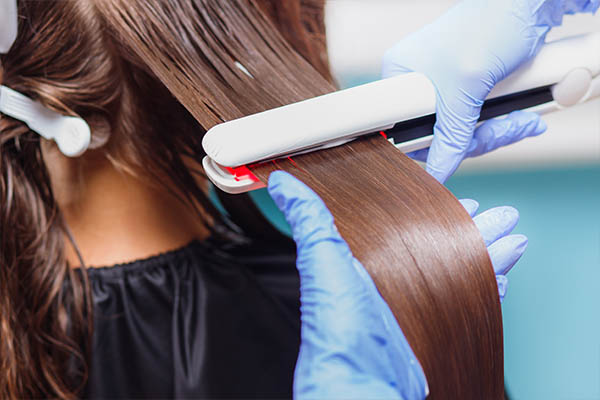 Hair must not be washed for 72 hours after keratin application. This time is necessary for the keratin to set in the hair and for the hair to remain straight in the long term. Don't use any clips or hair elastics at this time, don't tuck your hair behind your ears and be careful not to get your hair wet.
Our tip: if not necessary, don't clip your hair for another week or use a special COCOCHOCO silicone hair elastic.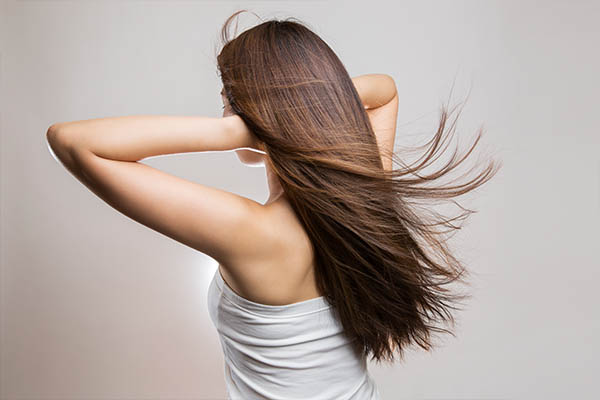 After 3 days, wash your hair with an aftercare shampoo for hair treated with Brazilian keratin. Basically, you need to use a sulphate-free product. The problem is that some shampoos available on the market don't contain sulphates, but they may contain ingredients that are not beneficial for keratin treatment and your hair will be back to its original condition in 2–3 weeks.


COCOCHOCO aftercare has been specially developed to work best with COCOCHOCO Brazilian keratin, and is therefore the best possible care product we can recommend. Compared to other shampoos on the market, it may seem more expensive, but when you consider that the effects of the keratin treatment will remain longer, it's an investment that is ultimately worth it. In addition, you only need to use a small amount of this high-quality shampoo, and a 400 ml or 500 ml bottle will last for a really long time. :-) Choose HERE