The application of COCOCHOCO Brazilian Keratin, or How to shine with beautifully straightened hair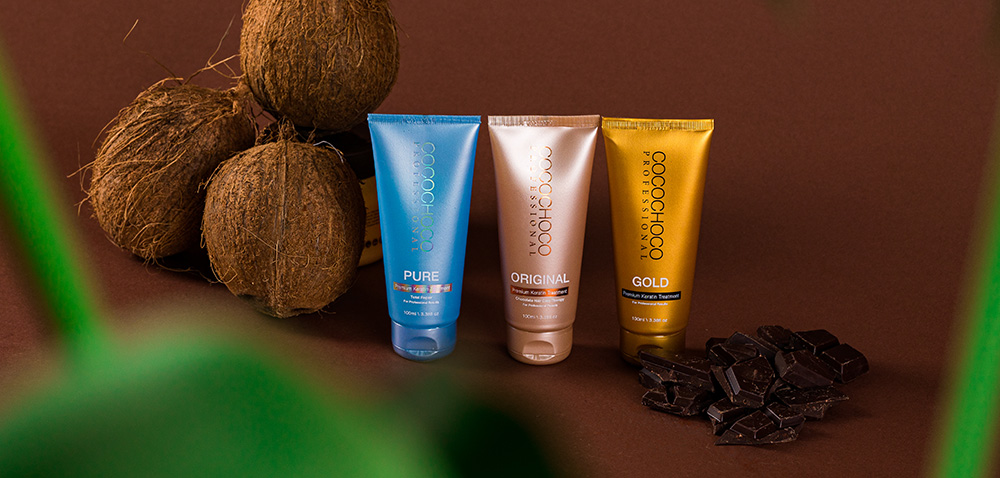 You finally have the right keratin for your hair to hand. Whether you chose COCOCHOCO premium Brazilian keratin from the Original, Pure, or Gold range, you will have found the best that you can treat your hair to.
Just take one step and the hair of your dreams will become a reality. So feel free to use it, so that you can be proud of beautifully straight, shiny, regenerated and nourished hair in no time, which will become your crowning glory and attract more than a few admiring looks.
Professional care that you can enjoy in the comfort of your home
You too can apply COCOCHOCO Brazilian Keratin. Keratin care is really simple.
Our clear guide will also help you with it, introducing you to everything step by step. And it will be available to you during application itself, so you just need to glance at it from time to time to make sure of everything.
If the guide does not answer all your questions, then we are here for you. We are experts with a wealth of experience and we are happy to advise you on everything, whether you need advice before, during or after the application.
It's up to you whether you make a nice evening for yourself, invite your best friend, or bring in all your favourite friends and enjoy an exceptional ladies' evening, at the end of which you will be able to boast of beautiful straight hair full of life. So let's get on with it!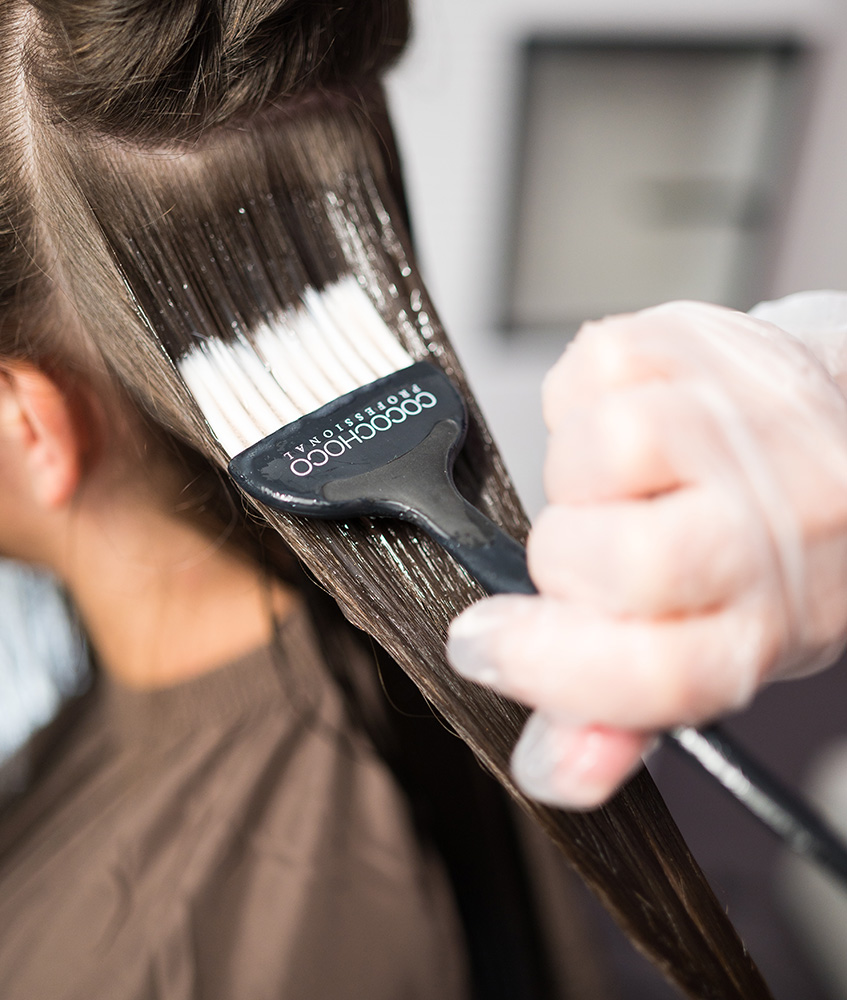 Everything you should know before you start applying Brazilian Keratin
Total application takes approximately 1.5-3 hours. And believe us, every minute has its meaning and you won't even know how they will slip away during application. And then? Voilà, you can enjoy having beautiful hair to look at and touch.
As you already know, COCOCHOCO Brazilian keratin treatment is suitable for all types of hair. Whether you are blonde or a brunette, your hair is slightly to severely damaged, dyed, chemically bleached, highlighted, unruly, weak, curly or extended. And yes, it will also provide ideal care for your mother, sister or friend.
If you regularly dye or bleach your hair, we recommend that you apply Brazilian keratin immediately after dyeing. Otherwise, it should be at least 2 weeks before dyeing or bleaching.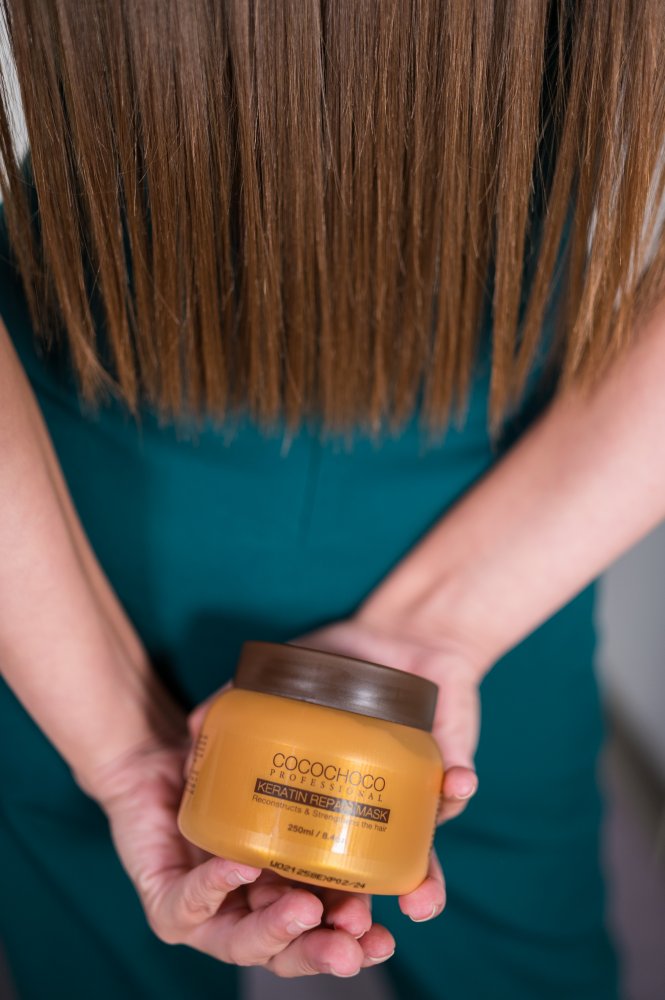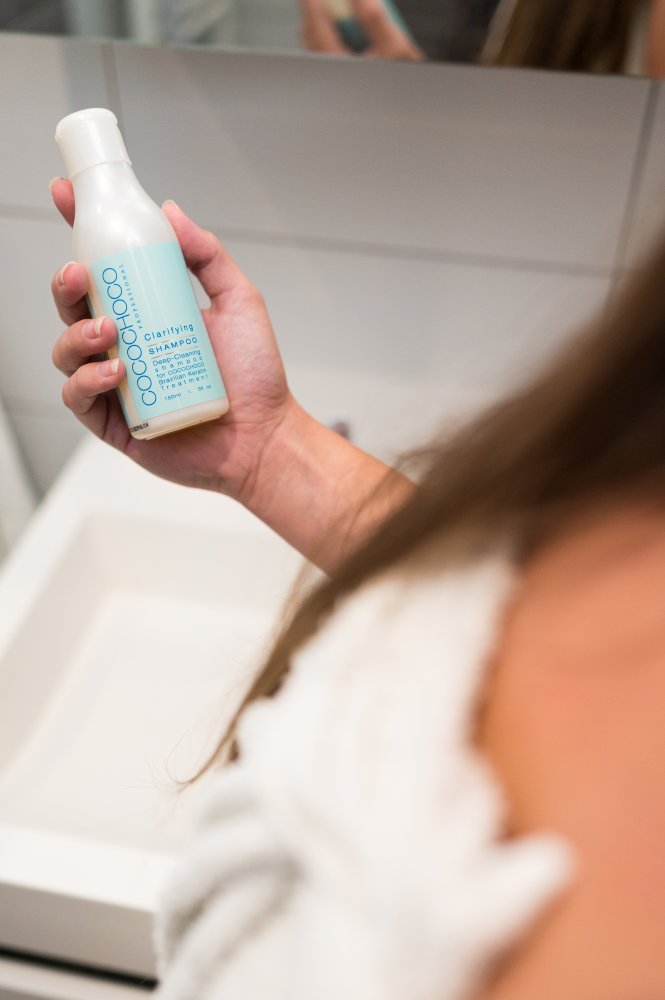 If you have been thinking about changing the cut or length of your hair for a while, then the ideal time is right before applying COCOCHOCO Brazilian Keratin. You will get a result. Not just your hair, but you will really shine!
Depending on your hair type, you will be able to enjoy the effects of Brazilian keratin for 3-4 months. During this time, the keratin will gradually wash out. If you want to prolong the effects as much as possible, then we have a great tip for you. For follow-up care, our perfectly matched duo of shampoo and conditioner is perfect. Our regenerating masks, which your hair will fall in love with, also take wonderful care of your hair.
Have you already treated yourself to keratin treatment and succumbed to the magic of beautifully straight and shiny hair without using an iron? Then you will certainly be pleased that you can repeat it after 3 to 4 months. If necessary, it can even be performed monthly.
Warning
Due to its effectiveness, we do not recommend the application of Brazilian keratin to pregnant and lactating women, or for children under 12, as the application may not be 100% successful.
The road to your dream hair has never been easier...
How to apply COCOCHOCO Brazilian Keratin
1. Ideally, have everything ready to hand, and in a well-ventilated room.

2. First treat your hair with COCOCHOCO cleansing shampoo. Wash your hair twice to remove dirt and prepare it perfectly for application. And that's it - don't use the conditioner this time.

3. After washing, gently dry the hair with a towel and then with a hairdryer at medium temperature, so that it is completely dry. Then comb thoroughly.

4. Then take a bottle of COCOCHOCO Brazilian Keratin in your hands, shake it well and put on disposable gloves.

5. Apply keratin gradually with a brush about 1-2 cm from the scalp and keep the hair as far away from the face as possible. If you have a bit of keratin left in your hair, brush it out so it doesn't cause any mischief. Any excess could burn onto the flats of the hair straightener and create smoke.

6. Then put your legs up, relax and let Brazilian Keratin get to work. Ideally 20 to 30 minutes.

7. Then blow-dry the hair again, using a round brush so it is nicely straight.

8. Separate the carefully blown strands so that they can be ironed comfortably. Always choose the temperature according to the condition of your hair. As standard, we recommend a temperature of 220-230 °C. If you have weak, damaged or light hair, then set the iron to a temperature of 180-190 °C. Iron each of the selected strands 5-7 times until they are all beautifully straight and shiny.
9. Beautiful, isn't it? The immediate effect will impress you. Show off beautifully straightened, shiny and nourished hair immediately. Accept everyone's compliments and enjoy it!
10. Do not forget that after application the hair must be left at least 3 days without washing. At the same time, leave your hair naturally loose, and do not style, braid or use any products on it. If you accidentally wet or tangle your hair, dry it immediately and iron it.

11. Three days will pass in a flash. You can then style and wash your hair as usual. And pamper yourself with unique care. You will be delighted with this shampoo and conditioner, which will literally take royal care of your hair.
How easy it is to make your dream of beautiful hair come true
Things not going to plan?
Maximum safety must be a priority during application. In case of accidental ingestion, seek medical attention immediately. If signs of an adverse reaction appear, stop using the product and wash it off your hair immediately. Always store the product in a suitable location, in a dry, cool place and out of the reach of children.
Interested in anything else from the world of professional keratin care? Write to us today!