Discover the magic of COCOCHOCO Professional Brazilian Keratin in the comfort of your own home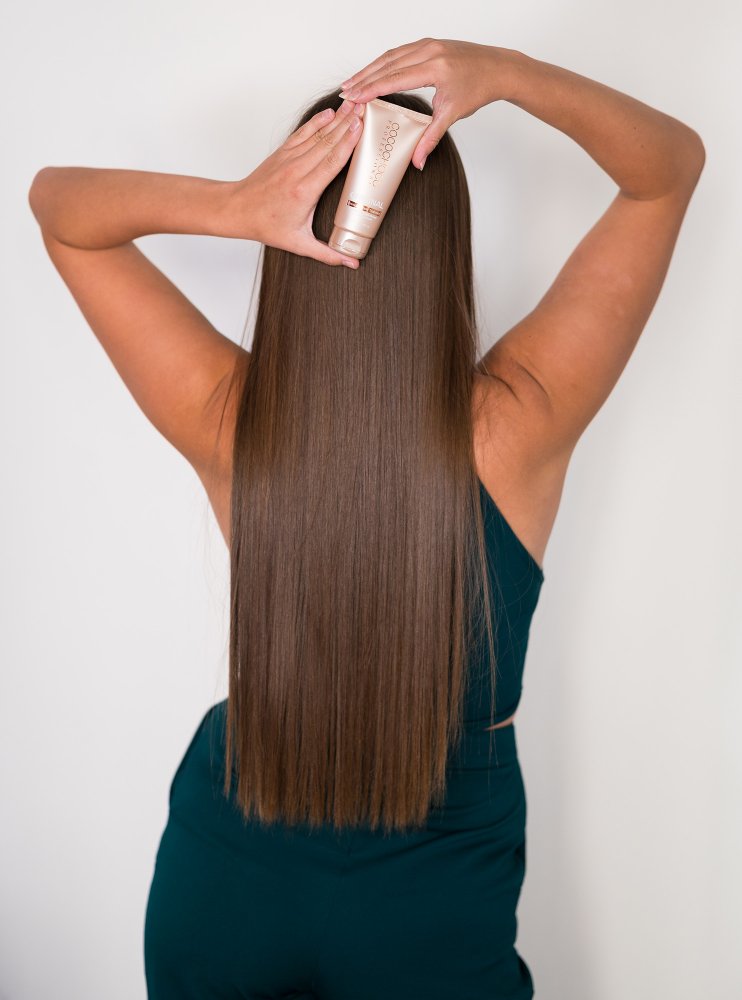 Make your dream
Make your dream of beautifully straight, shiny, soft and healthy-looking hair a reality.
Your hair is your crowning glory, so let it really shine and show it off. With the help of professional keratin care, you will enhance your uniqueness and beauty.
Easy to use
And all this from the comfort of your own home. Brazilian keratin treatment is suitable for all kinds of hair. Moreover, this innovative process is not at all difficult, and you can easily handle it. Enjoy time for yourself. Or invite your favourite friends over.
Either way, you are in for a unique experience that will result in beautiful straightened hair making you happy for 3 to 4 months.
A miracle called KERATIN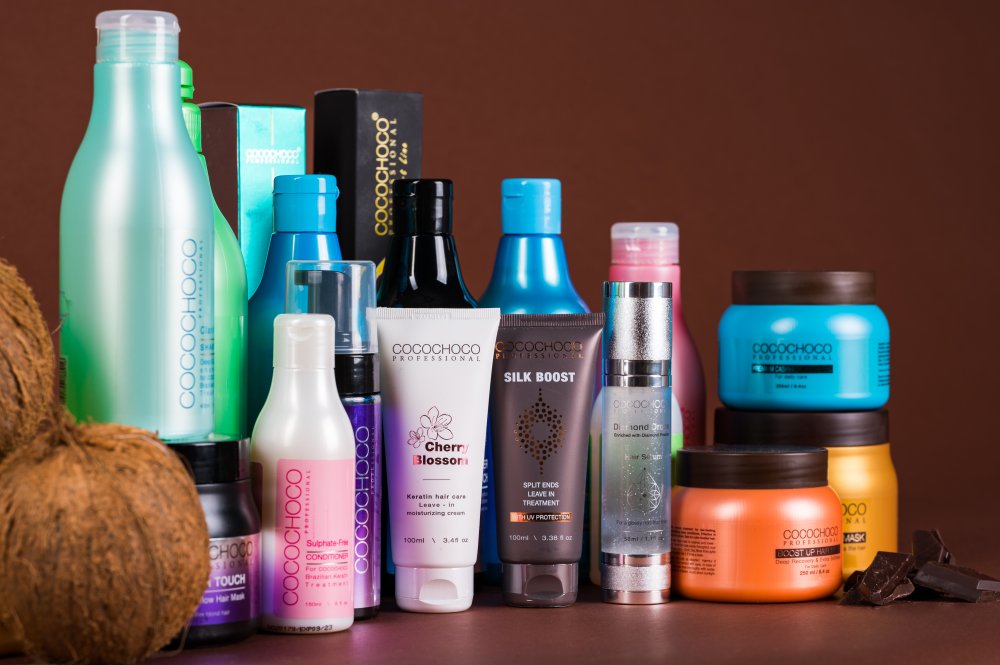 Keratin is a protein that is part of our bodies and provides the basic building blocks of hair. However, with increasing age and external influences, hair gradually loses keratin. Over time, it becomes weaker, dry, scaly, frizzy and frayed.
If you want to revive your hair, give it energy and indulge in exclusive care, then COCOCHOCO Brazilian Keratin is the right choice for you. It supplies the hair with keratin in the best possible form and generally restores, heals and strengthens it. And all this with an immediate effect that will dazzle you.
What makes COCOCHOCO keratin care special?
COCOCHOCO hair cosmetics were born in the cosmetics powerhouse of Israel. Right next to the Dead Sea. Literally. Not far from this unique body of water you can even find the factory itself, where the premium hair cosmetics offered by us first see the light of day.
It is precisely in its composition that you will find the much sought after water from the Dead Sea. It contains a range of diverse minerals, it perfectly nourishes and hydrates and has a wealth of beneficial effects.
COCOCHOCO Keratin does not contain harmful allergens, sulfates, parabens or formaldehyde. What are they replaced with? The composition contains ethanal, which interestingly is found in nature in ripe fruit as well as in coffee.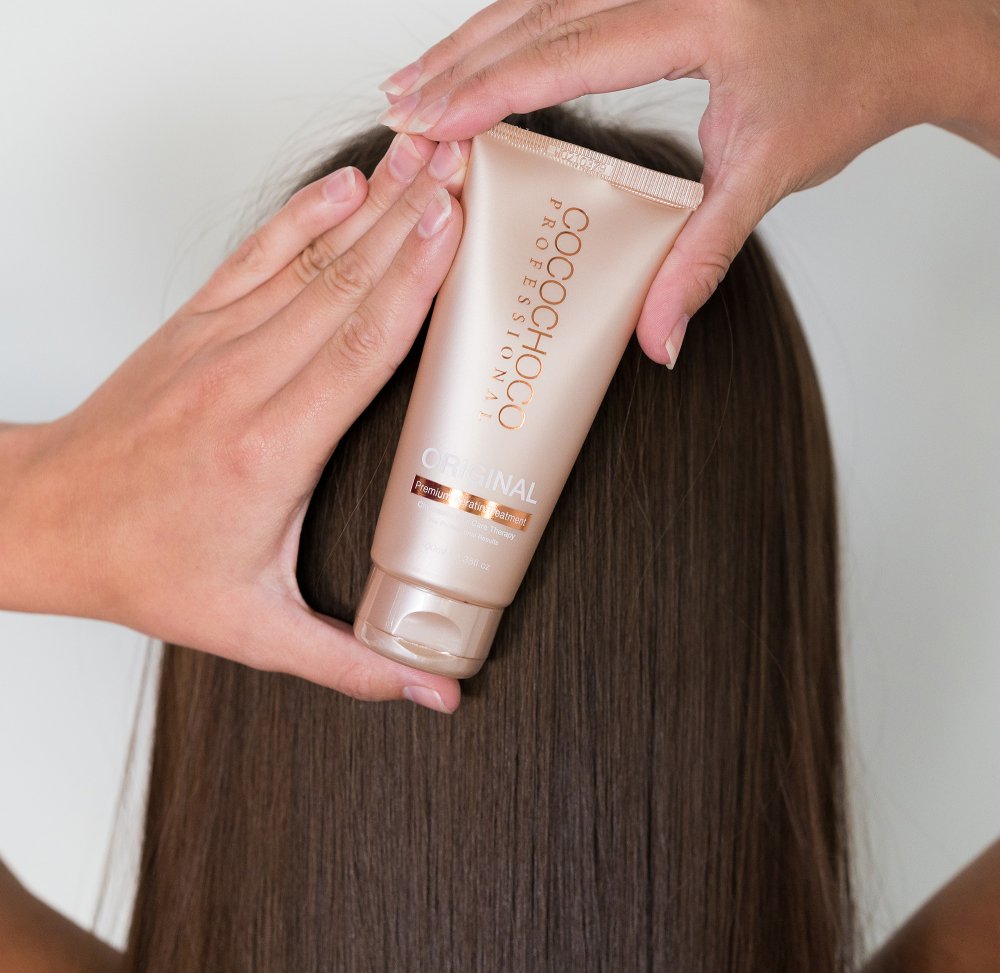 What is concealed within COCOCHOCO Brazilian Keratin
Brazilian Keratin
The core of COCOCHOCO hair cosmetics is keratin, obtained from wonderful sheep's wool. It restores, strengthens, beautifully smooths the hair and gives it a unique healthy look.
Plant extracts
COCOCHOCO products contain only natural ingredients such as essences from rice bran, green tea, beetroot, calendula, red seaweed and minerals from the Dead Sea.
Rare oils
To make the hair care really effective, we enrich it with rare cold-pressed oils, such as apricot, jojoba, evening primrose, borage, sea buckthorn and shea butter.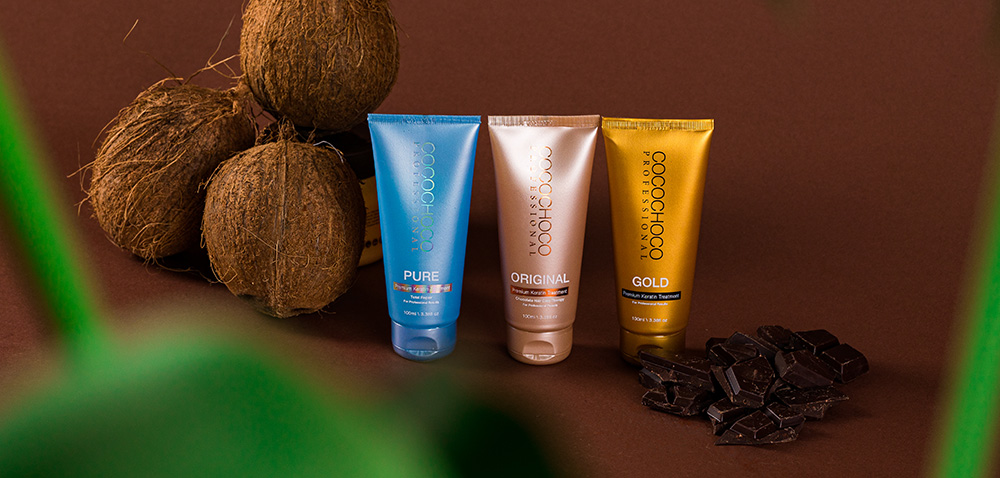 You will find the right thing with us, whether you are blonde, a brunette, have curly, damaged, dyed, chemically treated, extended, stubborn, dull, fine or coarse hair. COCOCHOCO Brazilian Keratin hair treatment is suitable for all of you who suffer from damaged hair lacking in shine, health and life. Your hair will gain the vitality you've been dreaming of as if at the wave of a magic wand. The effect is immediate. Straightening, deep hair restoration and a radiant shine that lasts 3-4 months after application.
What kind of hair will you be able to boast of after applying COCOCHOCO Brazilian Keratin?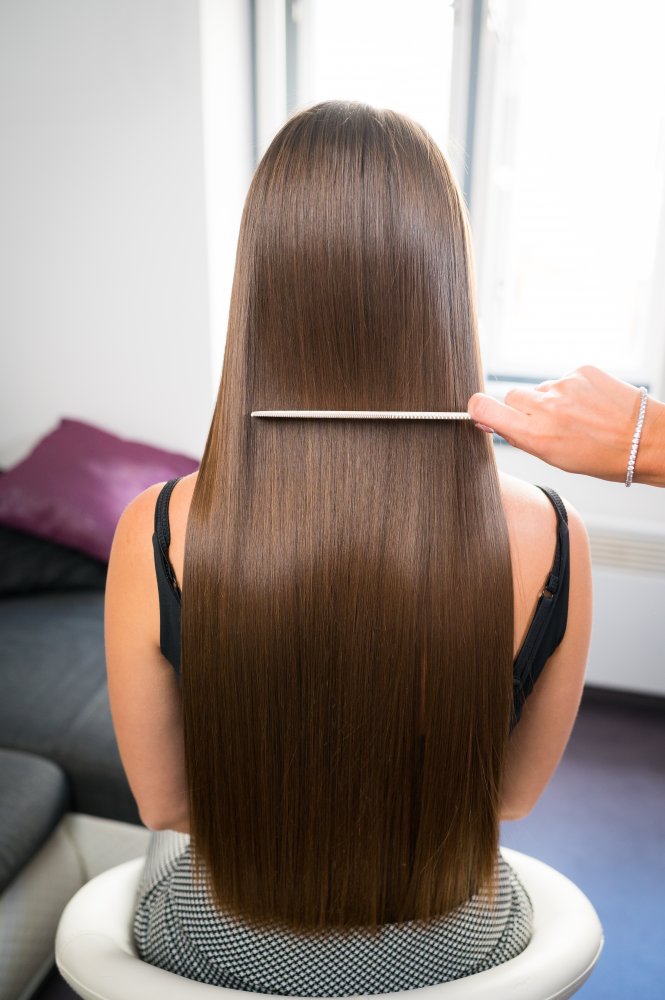 Your hair will be beautifully straight and smooth without changing its structure.
Your hair will be strengthened, close its surface and be protected from heat, UV radiation and unpredictable weather as well as salt or chlorinated water.
Keratin will take care of its deep regeneration, eliminate frizz and prevent split ends.
Your hair will dazzle at first sight with amazing straightening. It will be silky and so smooth that it will constantly tempt you to touch it. 
Your hair will be easier to comb and style. Finally, you will save precious time.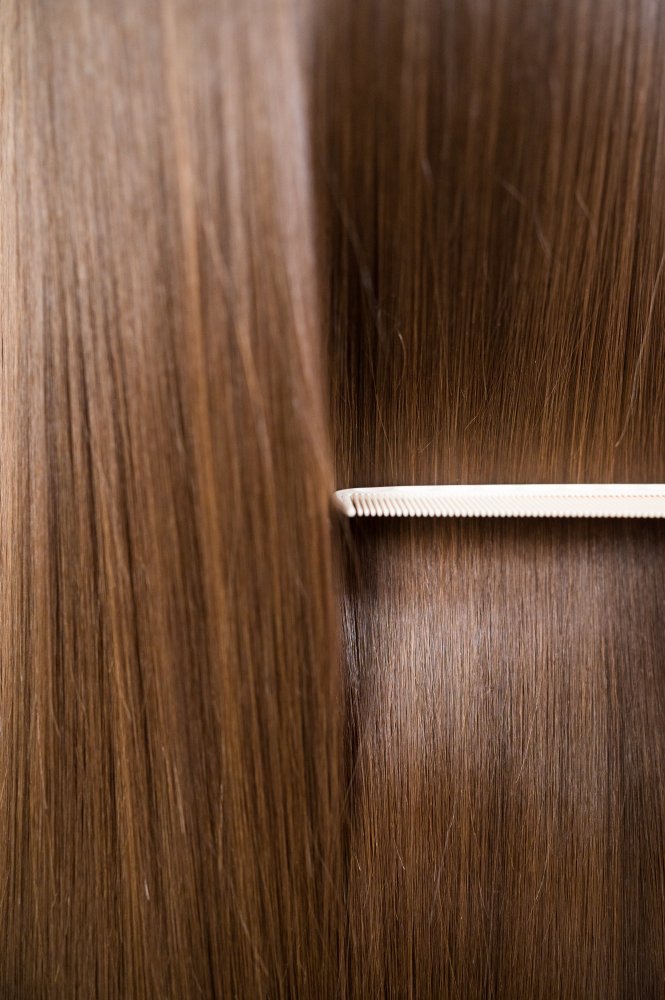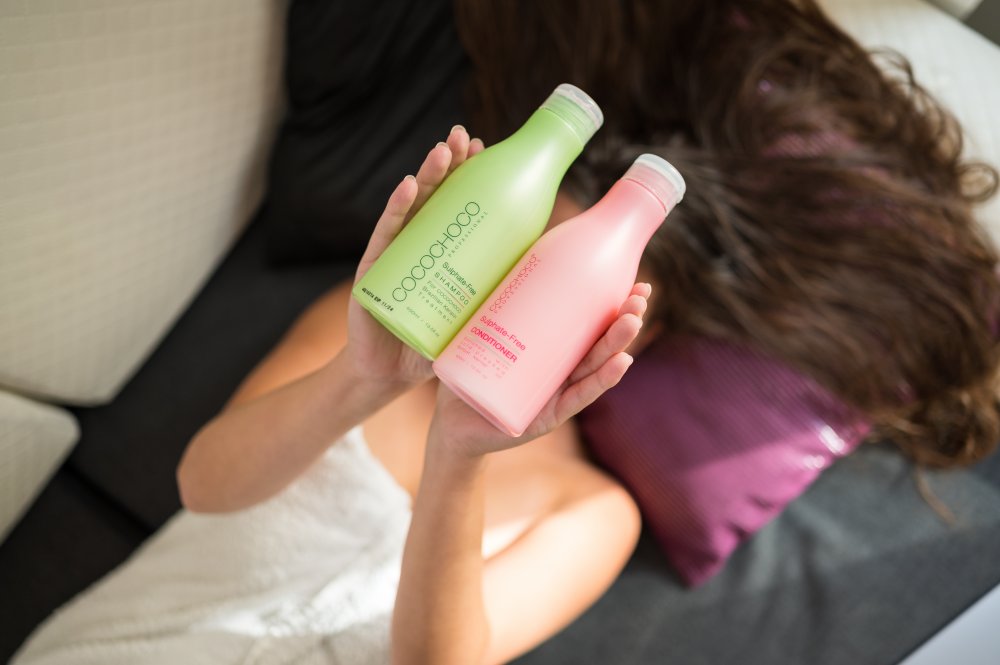 Professional care in the comfort of your home
Enjoy unique hair care in the comfort of your home.
COCOCHOCO Brazilian Keratin has gained worldwide popularity, not only thanks to its great composition and perfect results, but also because you can easily apply it yourself. With smaller packages and specially created product sets, everything will go smoothly.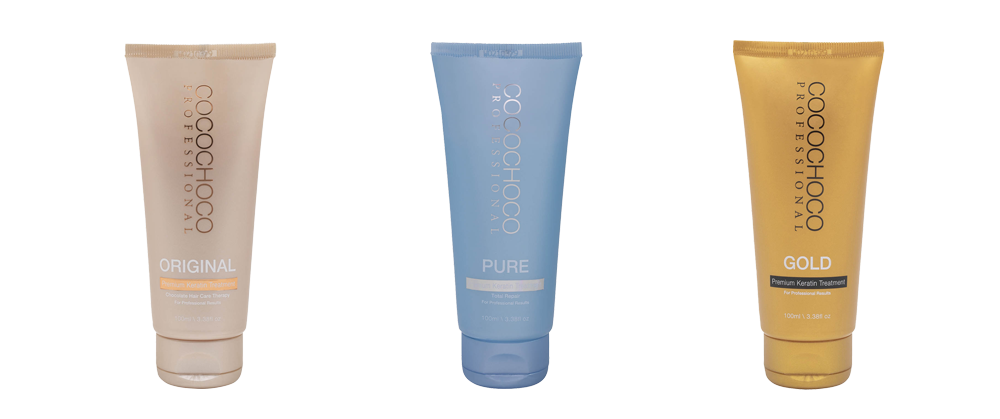 If you're still not sure what's right for you or want to ask anything, we're here for you.
We will be happy to advise you on everything so that you can choose what is ideal for you from our range of products, which are among the best on the keratin hair treatment market.
We will happily guide you through the world of exclusive keratin care. Write to us today!